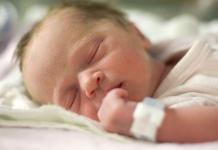 Kerala, one of the most greenery state of India. The state now got the tag of the safest state for newborn babies. Just like foreign countries like the United States of America, Kerala is much concerned about the progeny of its state and nation.
Kerala has come up as the best state for new-born babies with very low IMR, Infant Mortality Rate. The IMR count has now dropped up to 6 which shows the alertness of state government and conceded authorities towards new-born generation. The NFHS-4 (National Family Health Survey -4) report of the year 2015-16 which was unveiled by Health Ministry cleared that Kerala stood par with the United States of America in statistics and figures.
The number of children who dies at an age of 1 year comes under IMR. Usually, the average IMR (Number of children under the age of 1 year died per 1000 newborn) of India was 41 but in Kerala, it has been come up to 6. If every state of India will adopt this achievement of Kerala then almost 7 lakh children can be saved per year.
This is not the just which India has achieved in the health sector, it also achieved an increment in sex ratio as the figures of female born has increased from 914 to 919 at the national level. The improved sex ratio varies from state to state but at last Kerala stood on top in sex ration too. Kerala holds a female born of 1,047 followed by Meghalaya (1,009) and Chhattisgarh (977).
The increment and in sex ratio and the downfall in IMR shows the effort of Health Ministry and concerned authorities in the specific sector. This achievement will eventually lead to a healthy nation and will help India to attain a good hold over IMR, population and sex ratio.
NFHS-4 also found that there was a remarkable hike of 34.1 per cent in institutional births in public facility, while the Empowered Action Group (EAG) in Assam experienced a hike of more than 40 percent.
The survey also found that full immunization rate has also been hiked in Punjab, Bihar, and Meghalaya with 29 percentage. While in Rajasthan, Uttar Pradesh, Jharkhand and Chhattisgarh it has increased by 28 points each.
NFHS-4 unveiled the surgery which on the district level, which is a new and effective step towards society and national health. The survey was conducted after accumulating information from 6 lakh households, 7 lakh women and 1.3 lakh men.