The Kapil Sharma Show is now getting high and high day by day. This is always great to see Kapil and his team having much fun with the celebrities on his show. Kapil had to get the super talent which not even make our sorrows away but also motivate you to fight with the hard phase of life. Kapil had achieved a great success till now which is actually commendable.
In the last episode of The Kapil Sharma Show, we had seen Kapil welcoming the great kids of Super Dancer which had completed its first season with much success. The three fantastic kids, Ditya, Dipali and Yogesh come to make everyone laugh. It was much fun to see the great kids having fun with Kapil and the cast. Later the kids get ready as Dr. Mashoor Gulati, Chandu, and Bumper.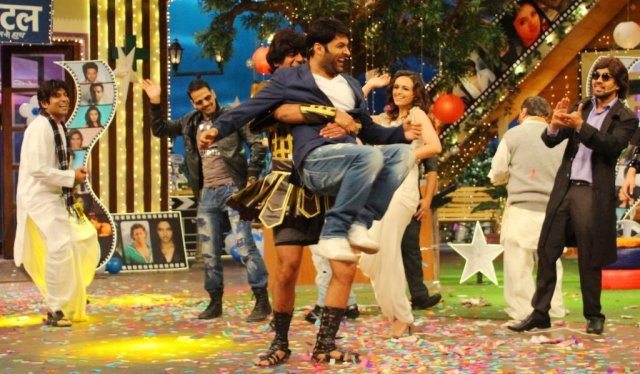 It was much fun to see the kids having much fun out there. Later Kapil invited Sunny Leone on his show with her husband Daniel Webber. Sunny and Daniel now gets shifted to India. They both graces the show and have much fun with Kapil Sharma. The audience also enjoys much. A man from the audience share his love for the show and make everyone laugh. This enthusiasm and love which Kapil's show have are much amazing to see.
In today's episode, we are going to see the great television and film stars on Kapil Sharma Show who will celebrate the new year eve with him. Today Kapil Sharma and his team will going to share much fun and will give more energy to everyone. Meet Brothers will come to join the fun today. Kapil Sharma Show always works as the charger for the mood and it is much interesting to capture its every episode. So don't miss to watch today's episode and stay tuned with us for more updates and gossips of The Kapil Sharma Show like this.